Leakara Lee - Holistic Dentistry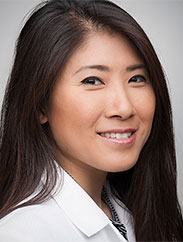 Dr. Lee is our holistic dentist. She joined us from the heart of Manhattan last year. Originally from Toronto, Dr. Lee obtained her Doctor of Dental Medicine degree at Tufts University of Dental Medicine in downtown Boston, Massachusetts. She then completed a one year General Practice Residency at the Montefiore Medical Center in New York. Since then she has been practicing in New York City for the past 4 years and was part of a private practice in the iconic Chrysler Building in the heart of New York City.
Wanting to settle in her native Canada, she returned to Toronto and has come to stay in London, Ontario where she attended the University of Western Ontario for her Bachelor degree in Honors Biology.
Dr. Lee's passion is the health of the people and to give to the community both locally and internationally. She joined the Canadian Forces Reserves while undergoing her undergraduate studies as a proud Canadian. There she climbed the ranks to Lieutenant with the army logistics until heading south to Boston for dental school. During her studies in Boston she also volunteered locally and taught and tutored first, second and third year dental students in preclinic and clinical studies as a senior dental student. One of Dr. Lee's greatest passions is to volunteer her dental services and plans to make it an annual event. So far she has volunteered her dental services in the poorest regions of Nicaragua and Tanzania and holds those experiences close to her heart. Her next humanitarian trip is currently in the workings.
Dr. Lee currently holds a license to practice dentistry in Ontario with the RCDSO and New York State. She is also a member of the ODA and the World Clinical Laser institute. Dr. Lee is a clinical instructor at the University of Western Ontario dental school.